The program currently supports children in 7 schools in Africa ranging from primary through university.  These schools are located in the countries of Kenya and Rwanda.  We support 31 children on a continuing annual basis and others on one-time tuition scholarships.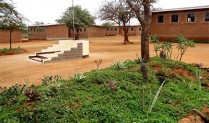 Hotcourses Primary School – This school is located at Nyumbani Village in the Kitui area of Kenya which is about 3 hours outside of Nairobi.  This created Orphan Village is where most of the orphans that we support  live and go to school.  The children live in groups of 10 in individual houses with a housemother and are able to walk to the school within the Village.  The Hotcourses Primary School is recognized by the Education Ministry of Kenya as among the top schools in the country.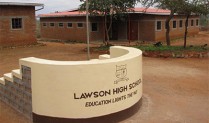 Lawson High School – This secondary school is also located at Nyumbani Village.  The orphans that we support that attend this school have the opportunity at the end of their secondary education to attend either a polytechnic school (trade school) or a university depending upon their qualifications.  This high school is also recognized as a top tier school by the Education Ministry of Kenya.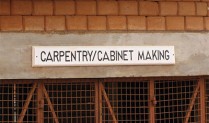 Nyumbani Polytechnic School – This trade school is located within Nyumbani Village and teaches carpentry, mechanics and tailoring.  The students we support in the school manufacture all of the furniture that is used in the Village as well as many other items for use by the Villagers.  The items that are made in the school are also sold outside of the Village with the funds being used to help run the Village.  When the students complete their course here they have the skills and certifications necessary to obtain work throughout Kenya.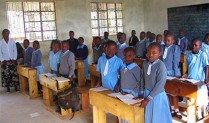 Christ the King Primary School – This school located in the town of Bungoma in eastern Kenya very near the border with Uganda is led by Father Christopher Wanyonyi.  There are many poor children and orphans who cannot afford to go to school in this area.  Our program has provided one-time scholarships for some of these children to attend this school.  We have also provided funds to help build offices for teachers who previously had no offices and were forced to prepare lesson plans, grade papers, etc. while sitting in a hallway or outside under trees.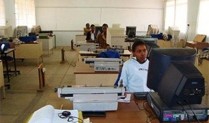 Machakos Technical Training Institute – This post-secondary school is located in Machakos, Kenya, halfway between Nairobi and Mombasa on the western coast.  The school offers two year courses in a variety of disciplines.  We currently have one student studying accounting at the school.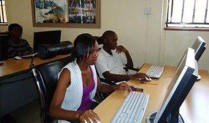 Multimedia University College of Kenya – This well respected four-year university is located in the Nairobi area.  We currently have one student who is a senior  approaching his Bachelor's Degree in Information Technology.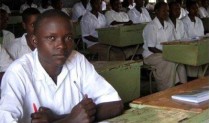 Nyumba Secondary School – This new school is located in Nyumba, Rwanda and was just completed last year.  Our program was able to help fund a portion of the school.  Previously there was no secondary school in the Nyumba area meaning that children in this poor area were not able to advance beyond primary school.  Today children are able to obtain a secondary education and possibly qualify to go to a polytechnic school or a university.